Exploring Australia requires a good balance of budgeting and smart planning. From renting a car for road trips to hopping around the continent via public transportation, there are many affordable ways to experience the natural beauty, vibrant cities, and unique culture of this amazing country. Find out how to make the most out of your Australian adventure on a budget.
Compare Prices of Hostels, Hotels, and Apartments
Hostels, hotels, and apartments all offer different benefits when it comes to budget travel. Hostels are often the cheapest options and are great for younger travelers or those in larger groups as they often have dormitory rooms. Hotels tend to be a bit pricier but offer more privacy. Last but not least, renting an apartment is another great option for those looking for their own space during their stay in Australia. Compare prices online to find the best deal that fits your budget and travel needs!
Book Flights in Advance to Get the Best Deals
For those looking to travel around Australia, compare the costs of flights to different destinations in advance. By booking your flights many weeks before your intended travel date, you can get some great savings as airlines lower their prices for early bookings. Furthermore, take advantage of flight comparison websites that compare prices from different airlines to get the best deal, allowing you to save a significant amount while still reaching your desired destination.
Take Advantage of Public Transport Options
Traveling in Australia doesn't have to be expensive; there are plenty of Public Transport options available. Bus, train, and ferry systems are often both convenient and cost-effective ways of getting around quickly and cheaply. Many regional cities offer services that can take you from the city center to national parks or other places of interest for a fraction of the cost. Taking public transport also offers an opportunity to digest your surroundings as you move from place to place, giving you a more immersive experience while traveling on a budget.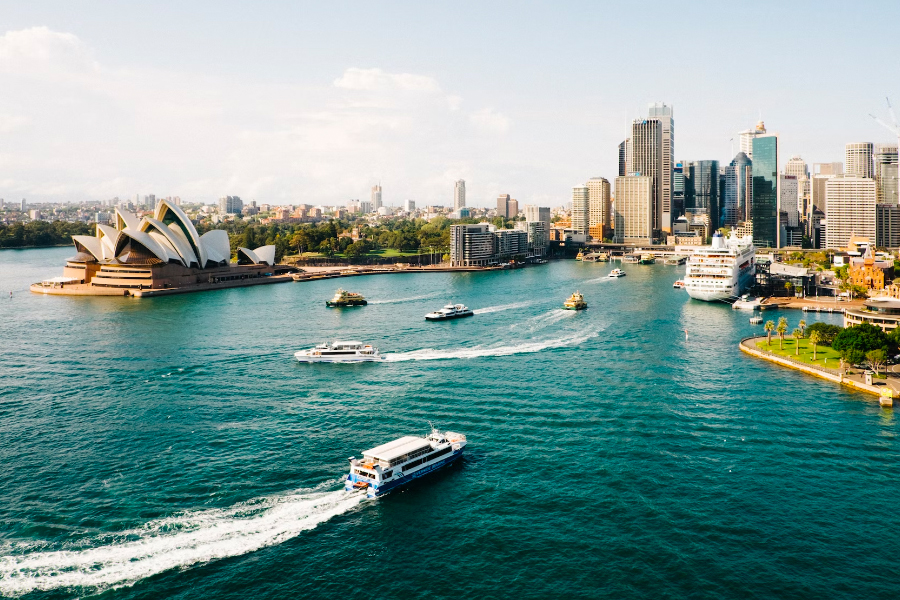 Visit Off-Peak Destinations for Big Savings
By visiting tourist destinations during their off-peak seasons, you can save big on accommodation and transport costs. Prices for flights, hotels, and tours drop dramatically outside of peak holiday times; often, these savings are large enough to justify the presence of a few days of rain. According to the data published on School Holidays Australia, the low travel season in Australia is around May and June. Planning your Australian getaway around Australia's winter months can also bring you additional savings without sacrificing great weather or exciting experiences.
Plan Your Trip Around Free Attractions
Australia is full of free attractions and activities that you can take advantage of while visiting the country. Make sure to explore the local markets, parks, beaches, art galleries, and cultural centers in each city you visit. There are also plenty of free walking tours available throughout Australia—many of which offer insights into local foods, customs, and culture that can't be found elsewhere.